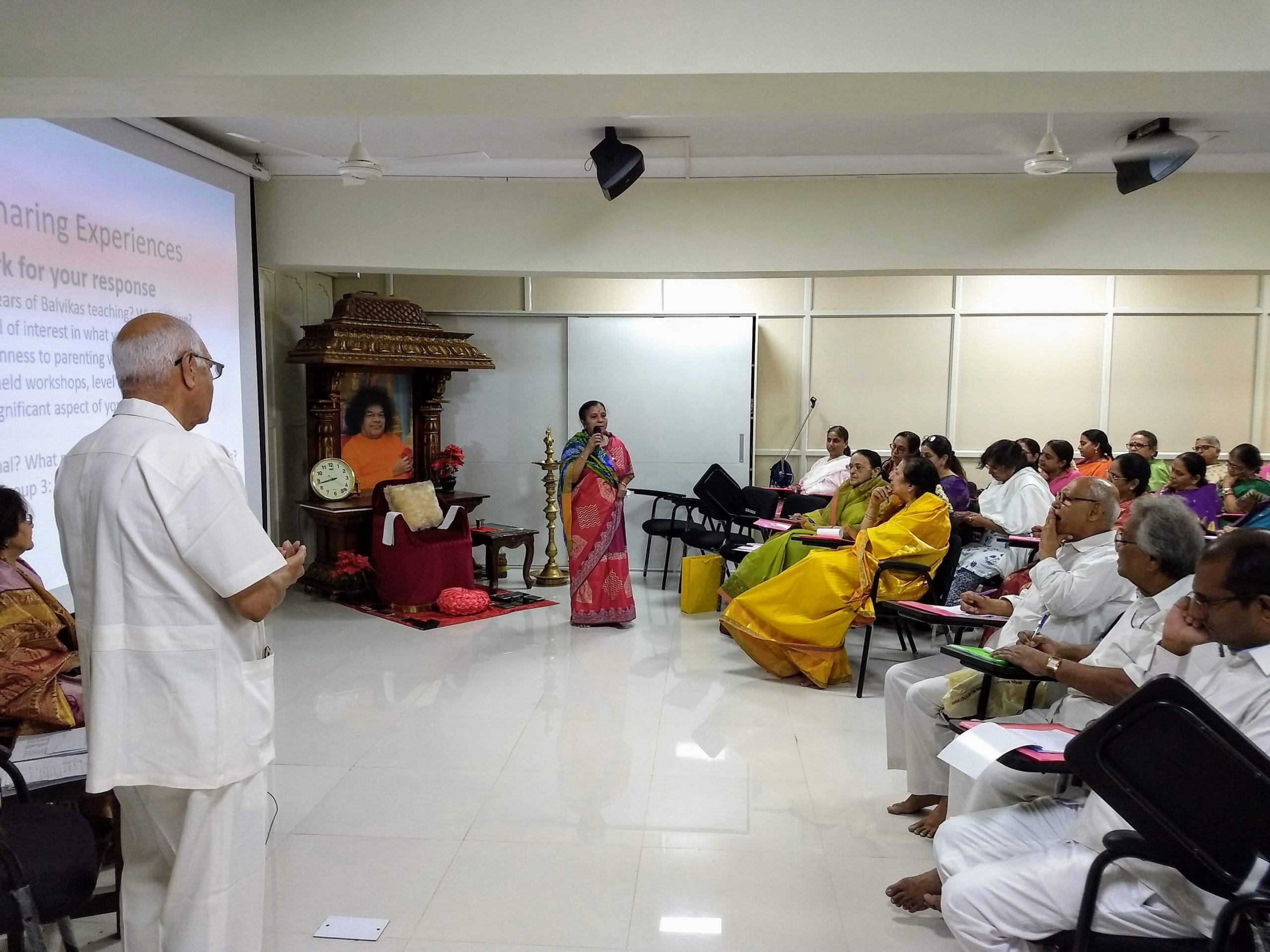 On July 14th and 15th, 2019, on the auspicious occasion of Guru Poornima, a parenting workshop was organized by the SSSCHV at Prasanthi Nilayam. Participants totalling to 36 participated in the program. These included ladies and men from all over India. It was conducted by Dr. Pal Dhall and Dr. Tehsin Dhall, Advisory Committee members and world renowned specialists in this field.
The Program began with an experience sharing session where the stage was open to all the participants to come forward and share their knowledge as well as challenges in running Bal Vikas program and Parenting program for of Parenting. The second session was a study circle on Bhagavan's core teachings on Parenting practices.
After lunch, the topic that was taken up for discussion was as follows, "Why do children need spirituality for core skills for success?" This was presented by Dr. Pal Dhall where he brought up the latest research findings linking spiritual progress and material success.
"Nurturing Adolescent spirituality and Parent–Guru support" was the topic taken up in the evening. Dr. Pal Dhall showcased a lot of research from Neurology and connected it to the need and techniques of handling adolescents. The role of Parents and Guru was also taken up.
Next morning, the topic was "Key competencies for fostering spirituality in children." The need for the Parent and Guru to become partners in the Bal Vikas program process was taken up. Under this the current status of such engagement was discussed and gaps were identified. Measures to overcome these gaps were also discussed.
In the concluding session, "Framing an Action Plan" was discussed and arrived at.